Sleepyhead
SleepyHead CPAP data review software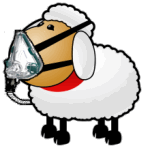 SleepyHead is a free, cross-platform, open-source research tool for exploring data produced by CPAP machines, and related equipment, which are used in the treatment of sleep apnea and other sleep disorders.
SleepyHead supports data capable CPAP machine models from the following series:
ResMed S9 (except the Escape and Escape Auto models)
ResMed Airsense 10 (except the base CPAP model)
ResMed Aircurve 10
Philips Respirioncs System One (except Plus model)
Philips Respironics Dreamstation (except CPAP model)
Fisher & Paykel ICON
Devilbiss Intellipap
As of 0.9.8, SleepyHead works with the full range of Contec CMS50 series of Oximeters (and clones, like Pulox) either standalone or synced with CPAP data.
SleepyHead also supports ResMed and PRS1 oximeter attachments, and file import from ChoiceMMed MD300W1 oximeters.
Download here.
SleepyHead info
Read your SD card via wifi:
Tutorials and Help
---
In memory of, and largely copied from, our own Krelvin, gone on to that great forum in the sky, December 11, 2016. Rest in Peace.