CPAP Newsletter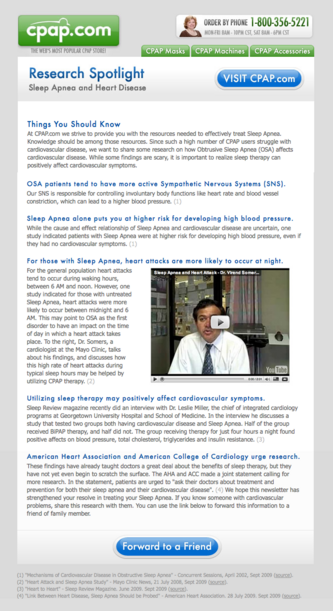 CPAP.com, has a newsletter which often has helpful information for CPAP users, new or featured CPAP products, and sometimes sale items, or special promotions.
CPAP.com also announces information about the CPAPtalk.com Product Challenge, and about projects like the CPAPtalk.com CPAP Wiki, through their newsletter.
Visit the CPAP.com Newsletter Archive to read past issues.
---