A recent stay in a condo where the power went out every time it rained has convinced me that I need to find a battery solution for my CPAP travel rig. Not sleeping is just not an option, especially on a tropical island where it rains every night! I also want to be able to use my CPAP on an airplane whether there is a plug under the seat or not. It's good to be energy independent.
I just got a Shargeek Storm 2 battery charger (
https://www.shargeek.com/products/storm2
) to use for work. It's primarily used for recharging just about anything with a battery - phones, hot spots, laptops, cameras, etc. For such a tiny form factor the thing carries a lot of power, reportedly 25,600 mAh (25.6 amp hours) or 93.5 watt hours. It'll charge your phone six or seven times or a Macbook Pro once. That's a lot juice for a portable device, but it's under the FAA maximum and is safe and legal on airplanes. I found it at Amazon for $229 -
https://www.amazon.com/gp/product/B09NY ... UTF8&psc=1
.
The Shargeek has a fantastic LCD display with tons of information on it, just the thing for electricity geeks. It's also in a transparent case, which does absolutely nothing except make it attractive to people like me.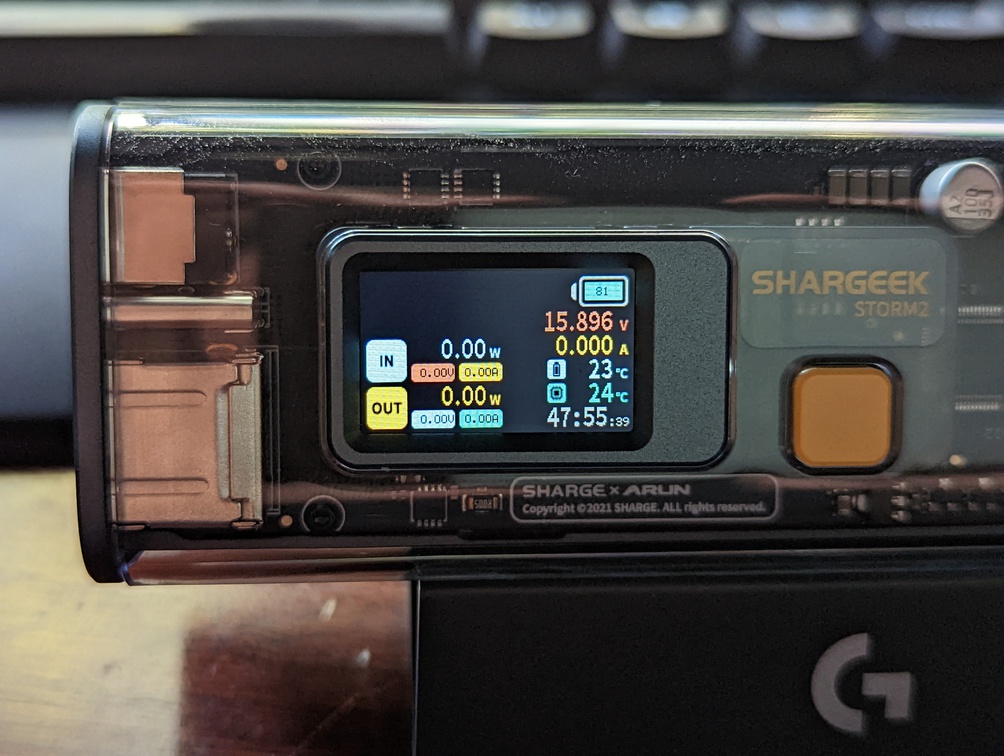 It's tiny, but solid at just over a pound. The weight isn't insignificant in a backpack, but it's not terrible either. It has USB inputs and outputs for just about anything you want to charge.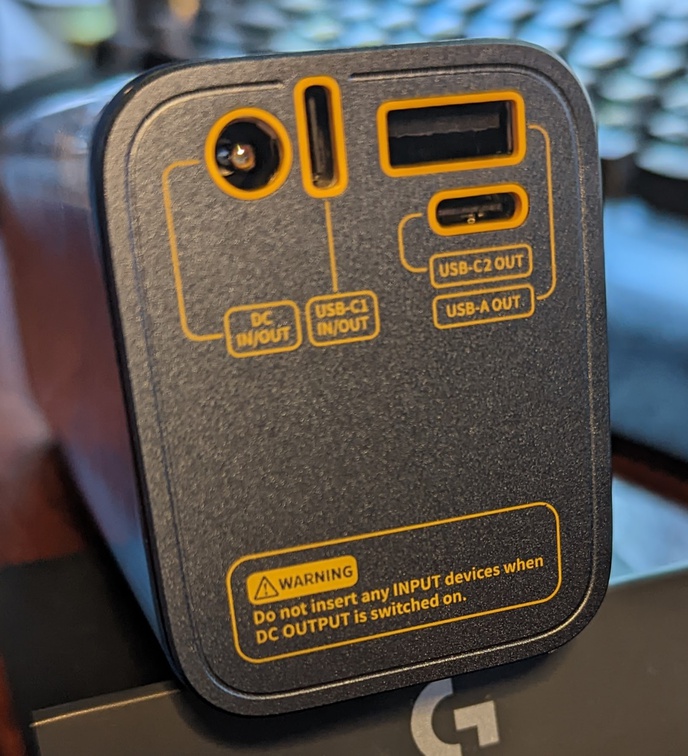 What caught my eye is its DC output, which is configurable from 12 to 24 volts through a DC5525 port. That's right in the sweet spot of what the Resmed DC-DC converter wants to power the Airsense 10 line, including my AirCurve VAuto. Theoretically, given its watt hour rating this tiny battery pack could power my CPAP for over 8 hours over the pressure range I use, which is 14-ish to 17-ish.
After a quick search on Amazon for a DC5525-to-5521 adapter and a DC5521 accessory outlet (i.e., an automotive cigarette lighter-style plug) I made one of these: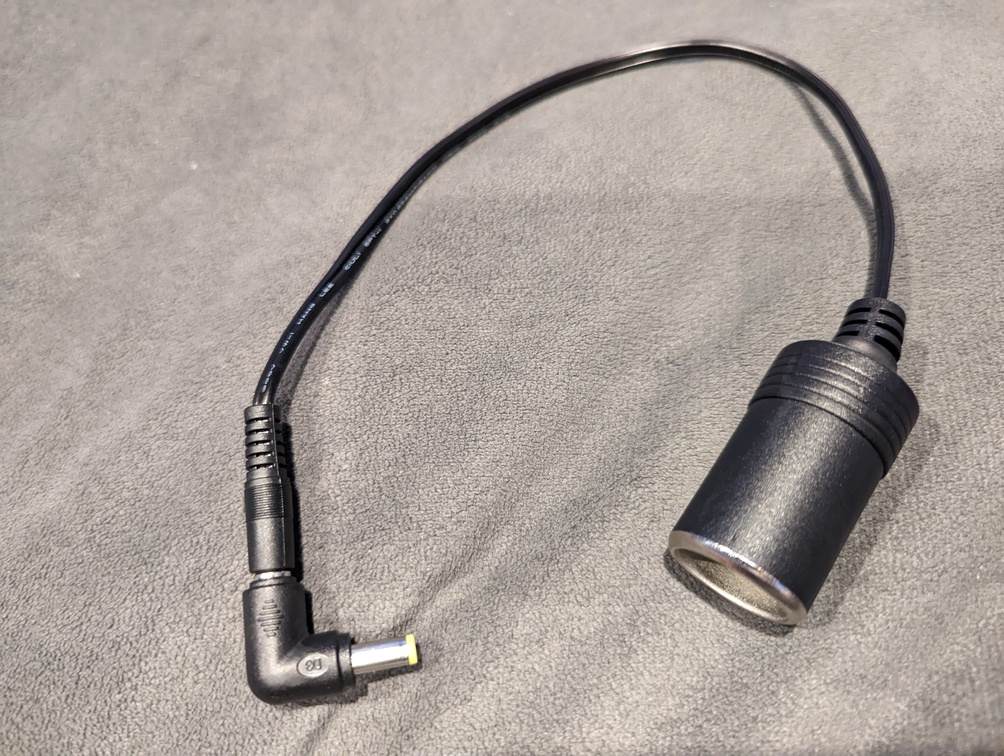 I plugged the new Amazon cable into the Shargeek, plugged the Resmed DC-DC converter into the Amazon cable, turned it all on, and the Resmed powered up! It was very exciting until I took a couple of breaths, then the VAuto powered off hard. At that point I was already writing the experiment off, but then I noticed that just before the CPAP cratered, the display on the Shargeek showed that it was trying to pull 16 volts. Using the menus on the Shargeek, I changed the DC output from 12 volts, which is the default, to 18 volts and gave it another shot. Sure enough, now I could breathe continuously and the VAuto stayed on.
The next step was to try it out in actual battle. Time for a nap. The VAuto used 15 percent of the Shargeek's battery in 80 minutes of use. A little math shows that the Shargeek Storm 2 will power my VAuto for over 8.5 hours, which is plenty for my purposes. It will provide enough power for a whole night or certainly an airplane ride. The Shargeek is designed for deep-cycle discharges, which means you can take it down to 0% charge repeatedly without damaging it. This might be the battery I've been looking for.
Here's what it looks like powering the CPAP:
https://www.youtube.com/watch?v=Ys0_X167fx0