Rather than shell out some bucks for an official "
CPAP
Pillow
", I decided to improvise. Works pretty well for me...
1 each firm cheap
pillow
... $5
1 each men's unused old tie from the closet... $0
A good night's rest on my tummy... priceless
Cinch and tie the tie around the
pillow
about 2/3rds of the way down.
Picture: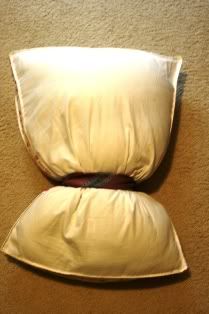 Works for me! Cheap solution that might work for you too...