And before anyone SPAM deletes this, I am NOT selling anything.
As a person 95% wheelchair bound, I've become home bound because while I can drive, I can't open/close my door to the garage. I researched how other people in wheelchairs manage and found a woman that tied a scarf to her doorknob, grabbed the scarf on the way out and pulled the door close once clear. I didn't like the idea of a scarf tied so I decided to try to crochet a cord to see if it would allow me to get out my door, pull the door closed behind me, then when I got home, prevent the door from swinging all the way open, thus allowing me to turn around and close it (sorry for the run on sentence).
First try, I made sure hubby was here in case things went terribly wrong. It worked better than I had hoped! Now if I need/want to go out by myself, I can get myself in/out of the house without help!
I've decided to make them and GIVE them to people that find themselves in the same situation - unable to get themselves in/out of the house because they can't deal with the door.
Here's what they look like. The smaller loop is to secure to the doorknob. The larger loop is to hook to the knob for storage (it drags on the floor otherwise).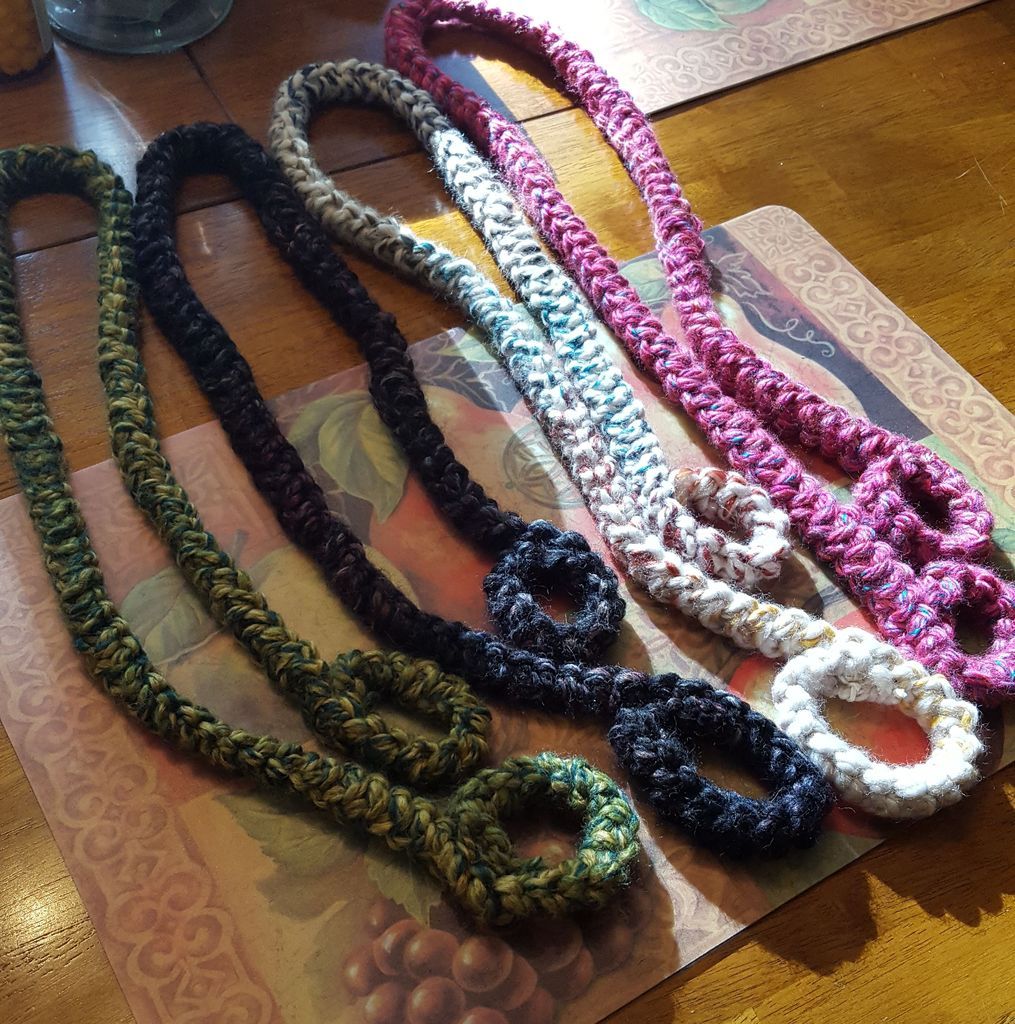 I will mail them within the continental US right now (sorry to those out of the US). I will ask for a small donation to help with postage and supplies but will not require it to send out a door pull.
Posting here to share for those that know of people that could use one of these.