Ok, I tried to describe this elsewhere, but a picture works better, so here's the fix.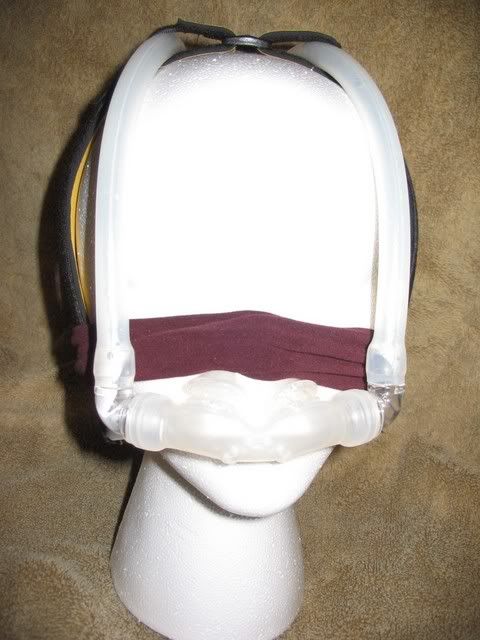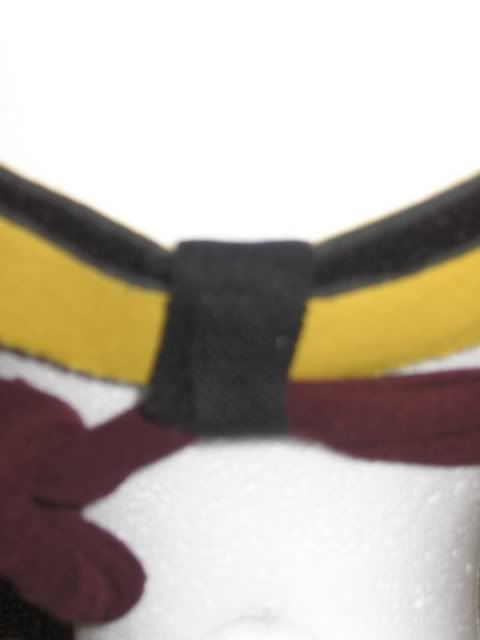 I tie the pantyhose tights leg very loosely on this modification. I move it around until it feels comfortable on my nose.
The pantyhose tights leg at the back is secured with a velcro loop. This keeps the headgear on my head (which was a problem) and also keeps the sides stable. I can sleep on my side better with this modified Bravo than with the Swift II, even with the side hose looped through the top of the mask as someone here recommended.
I do like the Swift II pillows better than the Bravo, though. Each makes my nose sore in a slightly different place, so switching masks works well.
But right now I have the pillows that are separated, since this is a traded mask. It may work better when I get pillows that are still attached. I've tried them with a rubber band wrapped around the pillows to stabilize them and this was a little better, but not a huge difference.
With this mod, for me, it's a bit of a tossup between the Swift and the Bravo. My AHI on both of them is about the same, with highs under 1.3, and often under 0.5. Leaks are similar. If I sleep on my back, I can have zero leaks, but higher AHI. I'm now sleeping only on my side (using a pillow stuffed backpack) and my AHI rarely goes above 1.0, but I have slightly more leaks. Nothing real bad, but rarely a straight line, either.
This mask did not work at all for me without the pantyhose mod.
An alternative mod is to put the pantyhose over the hose part and under the side of the headgear. It looks the same but is woven differently. I decided the one illustrated above worked best for me, but for someone else, this alternative way of weaving the pantyhose around the front of the tubes/headgear might prove successful.
_________________
CPAPopedia
Keywords Contained In This Post (Click For Definition):
hose
,
swift
,
AHI