Everything that I have learned and read over the years tells me that an Obstructive Apnea is always a full closure or partial blockage of the Upper Airway. That then creates a reduce breathing amount which in turn means less oxygen is entering into your body and the blood stream (oxygen deprivation) which makes OSA patients feel bad and leads to the side effects we see.
Looking over my graphs from last night it appears I had an Obstructive Apnea that didn't have any change in the flow limitation. I've highlighted between the red lines the 10 second Obstructive Apnea, you can see where the Minute Ventilation changes but when you look at the Flow Limitation there is none. Usually at this point with an Obstructive Apnea you would expect to see the Flow Limitation spike down because there's a blockage. There was no leak at this point but the pressure did increase to compensate for what it thought was an Obstructive Apnea.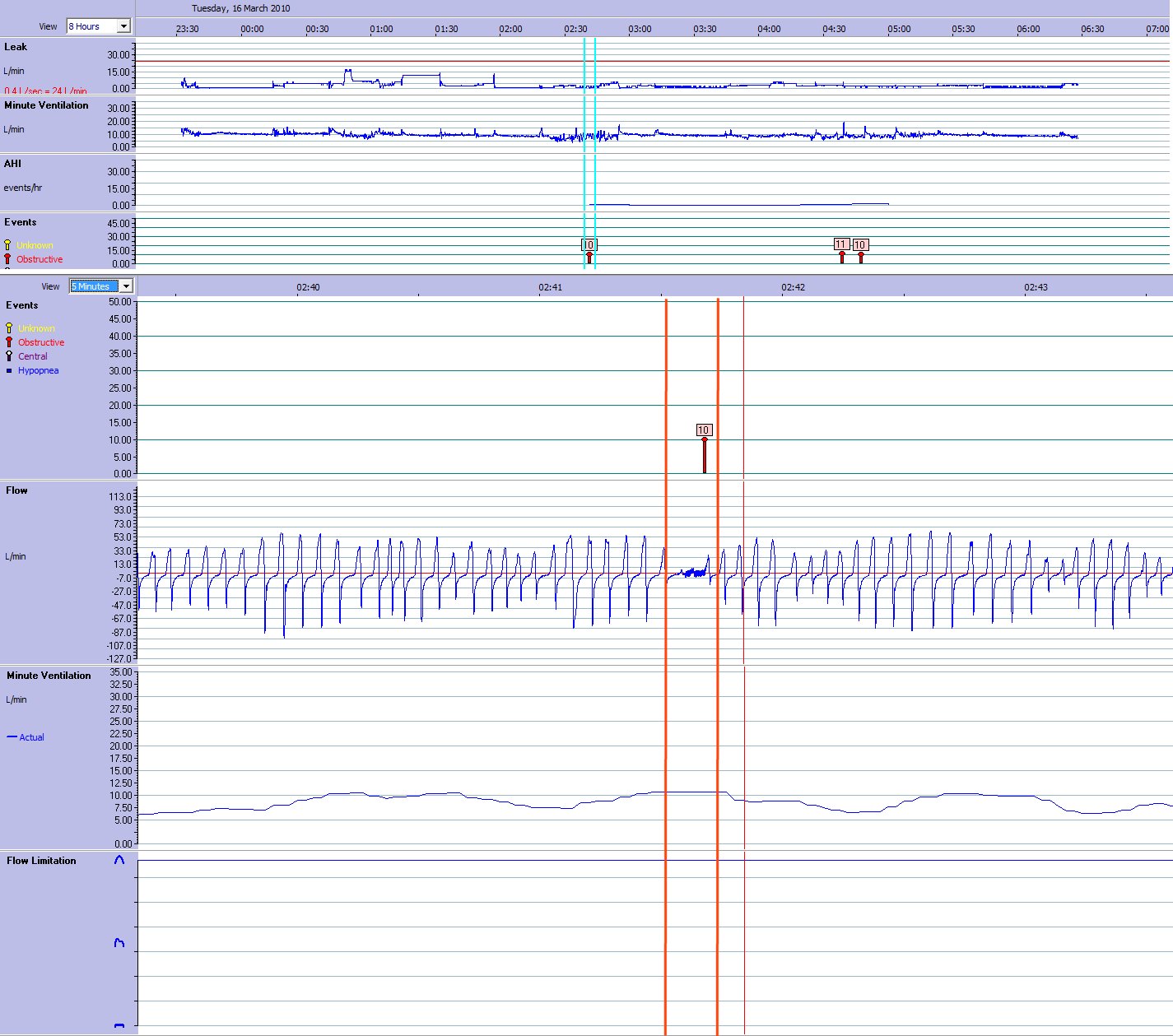 Personally I would have recorded this either as a Central Apnea or an Unknown Apnea seeing there was no restriction / blockage in my upper airway.
I thought this was quite interesting to see whether the S9 managed to interpret it wrong or whether there can be other types of Obstructive Apneas that the S9 is able to detect for.
What are your thoughts?