S9

- How to fix a corrupted

S9

data card

Posted: Sat Mar 20, 2010 12:40 am

Did the unthinkable yesterday and accidentally corrupted my

S9

SD card. When I inserted it back in my machine last night just before bed time it said FORMAT DATA CARD YES/NO?

I remember trying to do several things at once yesterday morning when I took a backup of the whole card and remember seeing a message asking me to overwrite a file which I thought was strange and I think I copied the data off the card and then copied it back. Surely that should be okay, shouldn't it?

After 6 or 7 restores last night I found out a very important thing, the card was corrupted. But I found a workaround to rebuilding the card that I thought I'd share with everyone here

1. All the Summary files are included in the DATALOG folder with the DETAILED files

2. If you Copy your entire card off, delete the contents and copy it back the card will not work

3. There is a system file called Identification.crc that appears to be written to part of the card and it has a checksum, so if you move it from the spot the machine writes it to then it will fail (almost like it's written to an area of the card and whichever sector it is written to it's included in the checksum file, so you can't duplicate cards easily)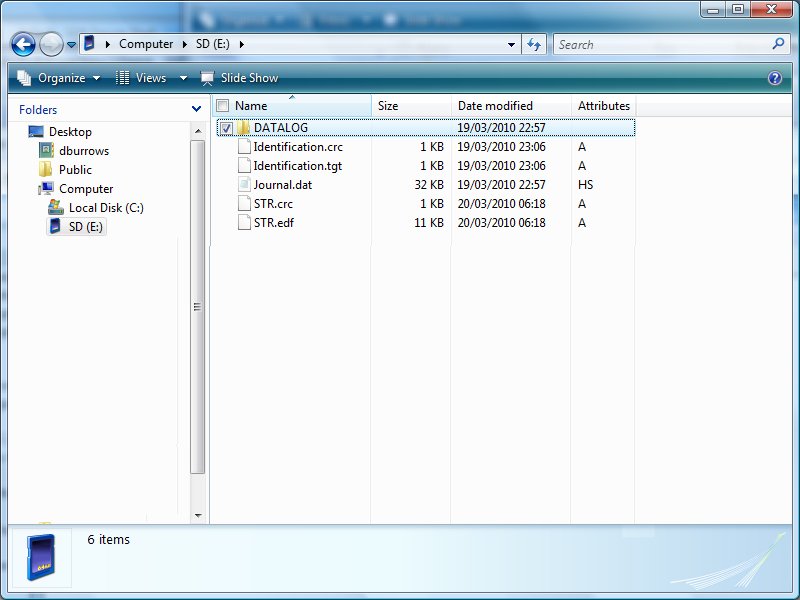 The way I managed to get around it was to
1. Take another SD card and place it into the
S9
2. Tell the
S9
to format the card when asked
3. Take the card out and place into the Computer
4. Copy the DATALOG folder from your backup back onto the card
5. Do not touch restore any of the files in the root directory (they are not part of your historical data)
I then verified that I didn't lose any SUMMARY data by creating a new PATIENT PROFILE in ResScan 3.10 and importing the whole card.
I then placed the card back into the
S9
and verified that it didn't ask me to format the card.
LESSON LEARNED! Be careful of your SD card that you don't corrupt it. If you do, follow the above instructions or send me a message for help!
Thanks
Dave